Call Us For Your Tour! 757-838-3372
Westwood is truly a special place.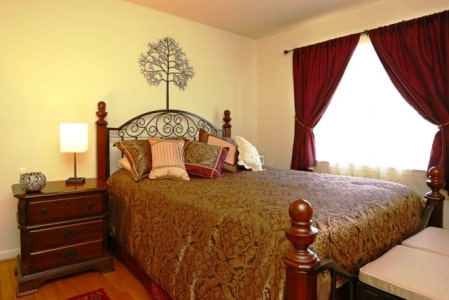 At Westwood Apartments, we take a great deal of pride in our reputation as a great place to call home.
For young people looking for their first apartment, all the way to empty nesters who are ready to relax in a comfortable environment, Westwood Apartments is a great choice.  Our spacious, inviting floor plans, beautiful natural surroundings and full range of amenities are the ideal combination for every resident we serve.
Our long-time residents and newest tenants also greatly appreciate our convenient locations.  We're located near many of the Hampton – Newport News area's largest employers, and a close drive to every modern convenience and necessity, including grocery stores, retail outlets, schools and health care providers.
Please spend time here on the Westwood Apartments website and then contact us to schedule your tour.
I've lived in Westwood for about 5 years total (almost 4 years in a one bedroom and about a year in a two bedroom). I absolutely love it here! I cannot speak highly enough of Westwood. Most people that live here have been here for years and take a lot of pride in the community.

We have lived here for a couple of years now and have had a very pleasant experience. The staff is always very friendly and is quick to respond to any maintenance or other types of requests. The location is great since we are only a few minutes drive from just about everything on the peninsula, yet the rates are still very reasonable.

I've lived in a number of apartments in both Newport News and Hampton, and this one is the best one you can get for the money in the Hampton Roads area. I am a single woman, and I feel safe in this complex. The rent is AWESOME for the huge square footage in this two bedroom. This place is peaceful, affordable, and very nice to live in.