Hampton - Newport News - Peninsula Resources
Among the many appealing aspects to life at Hampton's Westwood Apartments is our close proximity to just about everything!
We know from experience that when moving to a new area, there are many things you want to know about your new home. Part of the fun you're sure to enjoy here is the experience of finding plenty of new and enjoyable places to spend your time.  There is a wide range of retail outlets, restaurants and leisure time destinations (parks, movie theaters, fitness centers, vibrant downtowns, entertainment venues, etc.) within a very short drive from home.  There are even a handful of great museums in close proximity to Westwood Apartments, including the Virginia Living Museum, Mariners Museum, Hampton History Museum, the Virginia Air & Space Museum and Virginia War Museum. Regardless of your interests, you're sure to find what you're looking for, closeby from Westwood Apartments.
In addition, here are some of the resources we have found most useful for our residents.
SCHOOLS
Schools in the area are private or part of the Hampton City Public School System. George P. Phenix Elementary School, Jefferson Davis Middle School, and Bethel High School are all public schools within a mile of Westwood Apartments. Hampton Christian Academy, Bethel Christian School and Hampton Roads Academy are among the many nearby private schools.
In addition, Christopher Newport University, Hampton University and Thomas Nelson Community College are all within a short drive of Westwood Apartments.  The College of William & Mary is just up the road in Williamsburg.
UTILITIES
Our power provider at Westwood Apartments is Dominion Virginia Power. Our internet and cable services are provided by Verizon.
Verizon FIOS
Westwood Apartments direct rep  – Monica Chavis
757-359-9815
GROCERY STORES
There are several grocery shopping options near Westwood Apartments. Within 2 miles of our residences are a Kroger, Food Lion and Game's Farmer's Market.
PARKS
Among the many outdoor destinations, Sandy Bottom Nature Park is less than 2 miles away.
MEDICAL SERVICES
There are 2 hospitals within 5 miles of our apartment complex. They are:
Sentara CarePlex Hospital
3000 Coliseum Drive
Hampton, VA 23666
Main Phone: 757-736-1000
Emergency: 757-736-2010
www.sentara.com/HospitalsFacilities/Hospitals/CarePlex/Pages/careplex.aspx
Riverside Regional Medical Center
500 J. Clyde Morris Boulevard
Newport News, VA 23601
Main Phone: 757-594-2000
Emergency: 757-594-2050
www.riversideonline.com/rrmc .
There are several physcians and medical practitioners located close to Westwood Apartments. The closest doctor's office is Riverside Family Medicine.
The nearest of many close by dentists' office is: Dr. Watts Family Dentistry.
If you're looking for quality shopping near your new home, popular options include Peninsula Town Center, which is only 3 miles away and has numerous shopping and dining options including department stores like Macy's, JC Penny, Sears, along with big box stores like Target. There is also a Walmart conveniently located about 3 miles from the complex.
CONTACT WESTWOOD
The team at Westwood Apartments is eager to assist you in any way possible. Please contact us by email at info@westwoodhampton.com, by calling 757-838-3372, or by filling out our online form below.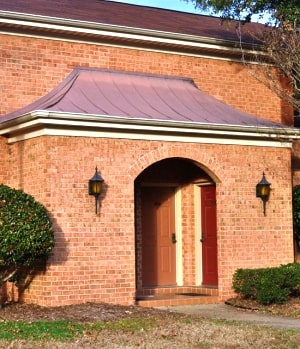 CLOSE TO EVERYWHERE YOU'RE GOING
Our long-time residents and new tenants rave about our convenient location.  A short drive on Big Bethel Road outside our community brings residents to major roadways such as Hampton Roads Center Parkway, I-64, US 264 (Mercury Boulevard), US 17 (Jefferson Avenue), US 60 (Warwick Boulevard) and I-664 in a matter of a few minutes. Wherever you're traveling on the Hampton Roads Peninsula — to work, shopping, leisure pursuits — you will get there quickly from Westwood Apartments.